Active Directory Account Management for multiple configurations
Managing multiple AD Configuration Profiles
SIMS ID Active Directory Account Management can provision to and manage multiple Active Directories.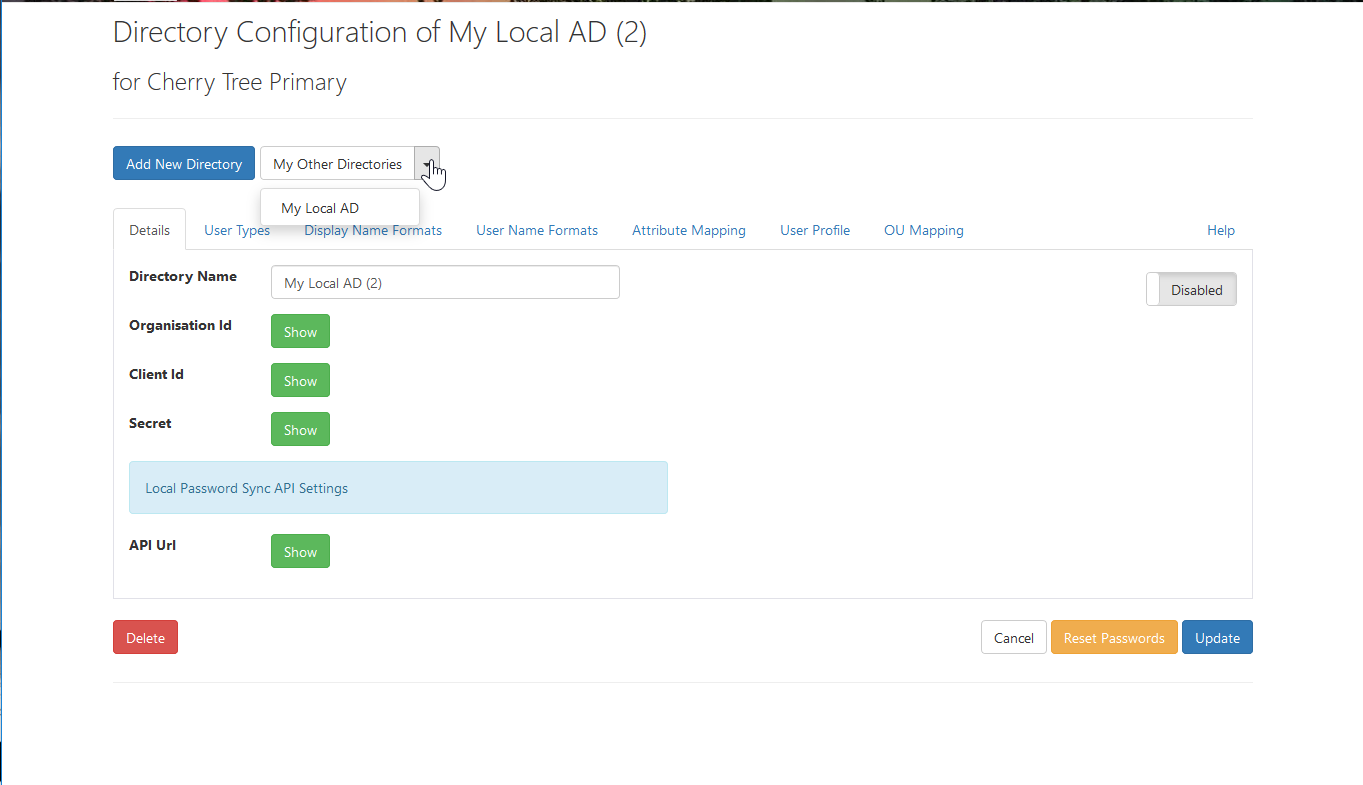 Adding another Active Directory Configuration Profile
To add the configuration for another Active Directory, click the Add New Directory button.
Give the new Active Directory Configuration Profile a suitable name and then proceed to configure as before.
Switching between Active Directory Configuration Profiles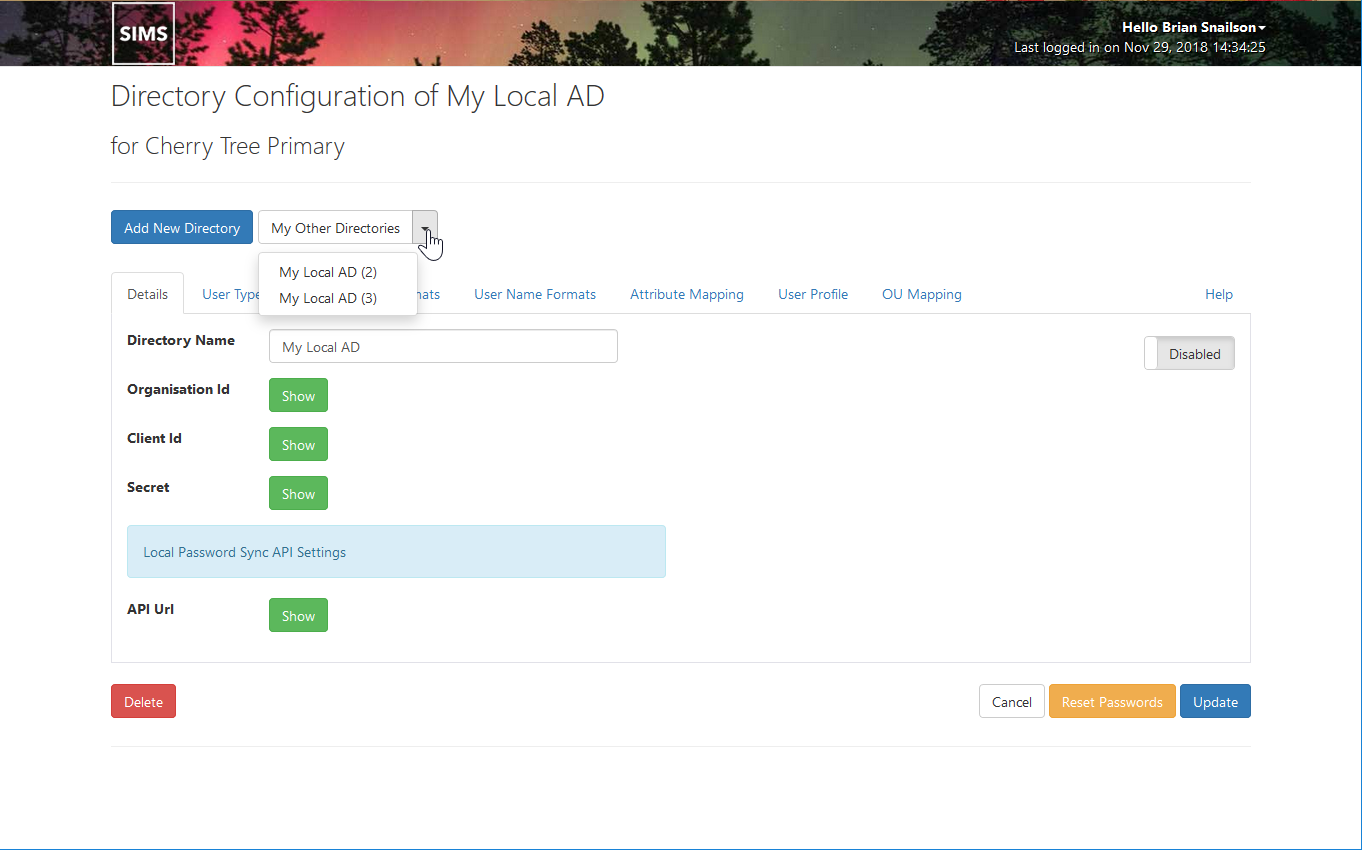 You can change between Configuration Profiles by using the drop-down list of configured Active Directory Configuration Profiles.
Deleting a profile.
CAUTION This action cannot be undone.
To delete a configuration profile, select the profile you wish to delete. Then click the Delete Button you will need to confirm the deletion of the profile.
Deleting the last profile will remove the Active Directory Account Management application. Remember to create a new profile before deleting the last profile if you wish to continue using the service.
---