Active Directory Account Management Configuration Details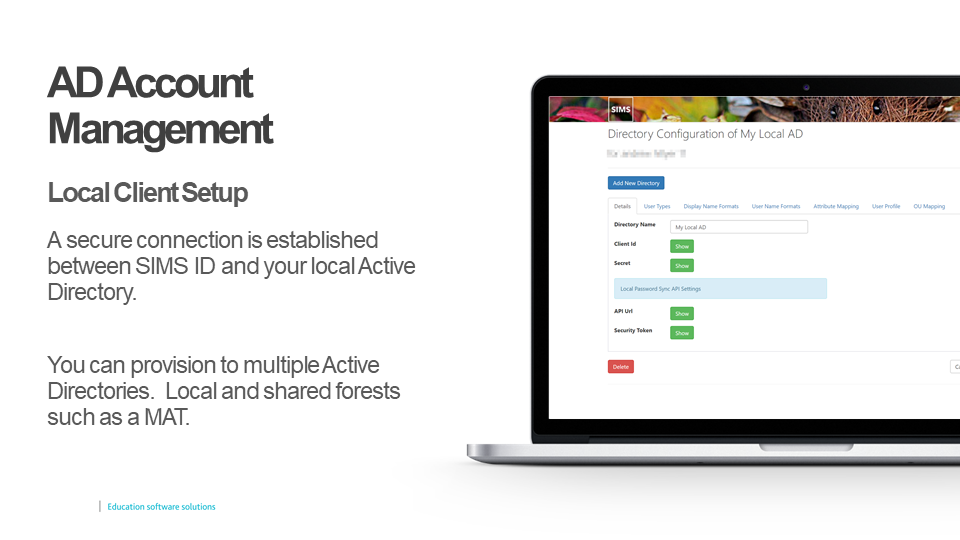 Configuring the Active Directory Account Management service
You will work through each of the tabs on the configuration screen.
The first tab allows you to name the AD this name is used within SIMS ID to identify the Active Directory configuration profile. SIMS ID Active Directory Account Management service can provision to more than one AD. You are able to create a number of profiles and appropriate naming will allow you to identify them. How to manage multiple AD configurations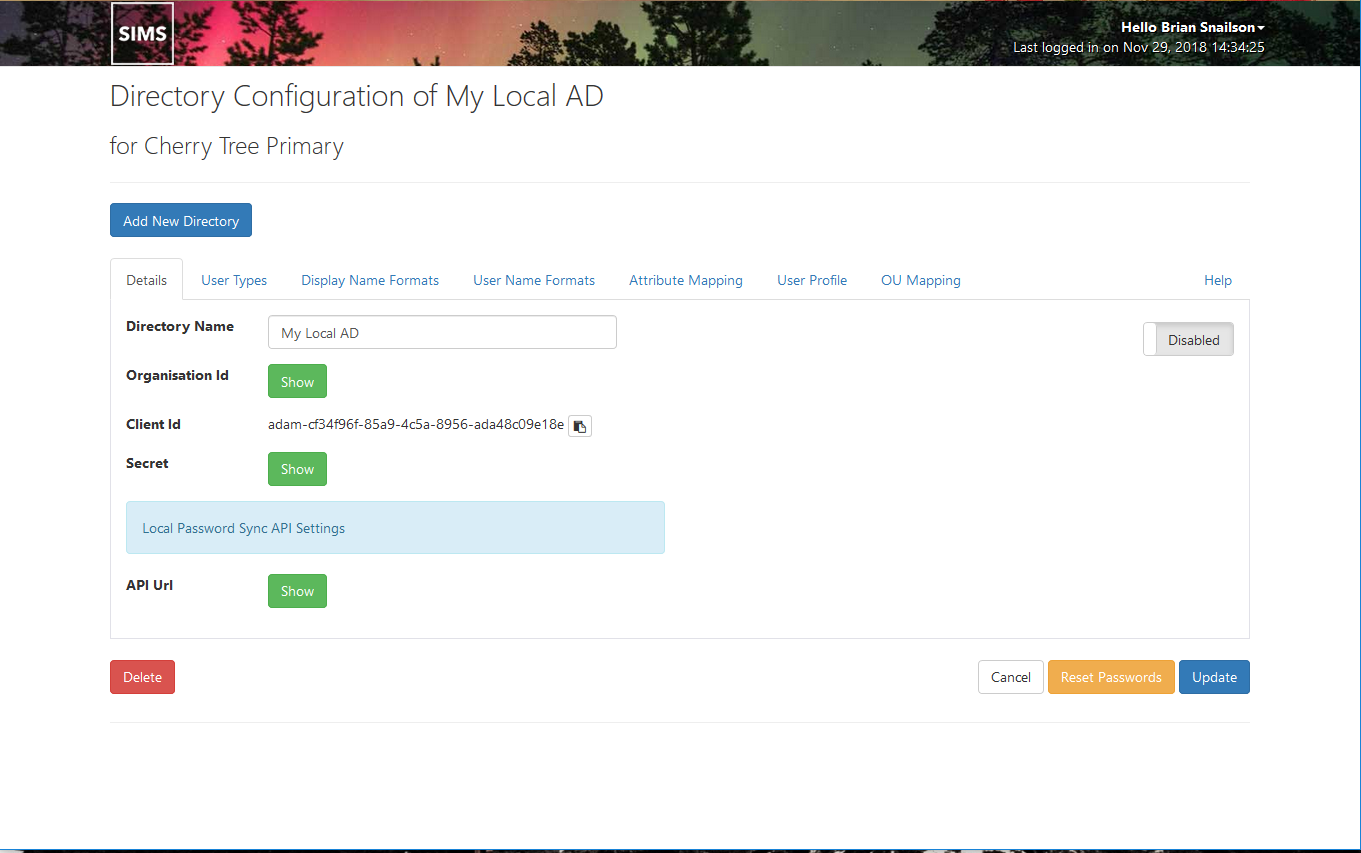 Once you have named your profile this page allows you to retrieve the configuration keys and secrets that you will need to install the local elements of the Active Directory Account Management solution.
You can show the information using Green Show button. Once displayed you can click on the icon to copy the details to the clipboard. These values can then be pasted and saved off, for use in installing the below services, once the initial configuration has been completed :
You can continue to configure the service setting on the other tabs prior to installing the local elements but you must configure the local elements prior to enabling the service
---