Improved Log In Experience
In the release scheduled for 14th January 2019, we will be updating the log-in experience for users.
What is Changing?
A new, cleaner modern interface is being delivered, this interface is consistent across products delivering the following benefits:
Improved Performance
We've performed a lot of work around making the log-in experience much faster, particularly for those users on a slower internet connection. This includes reducing the amount of client-side scripting needed, along with image optimisation.
Improved Experience for Mobile Users
We've improved the log-in page design for mobile users, making further use of responsive designs
Will I have to change anything?
Your usernames and passwords will not change, and you will be able to perform existing actions such as a recovery of a forgotten password. The layout of the page, images and logos will look slightly different but you will still recognise the page as being part of the Capita SIMS ecosystem. See the examples below.
Detailed Sign in pages per product.
SIMS ID (including Hosted SIMS)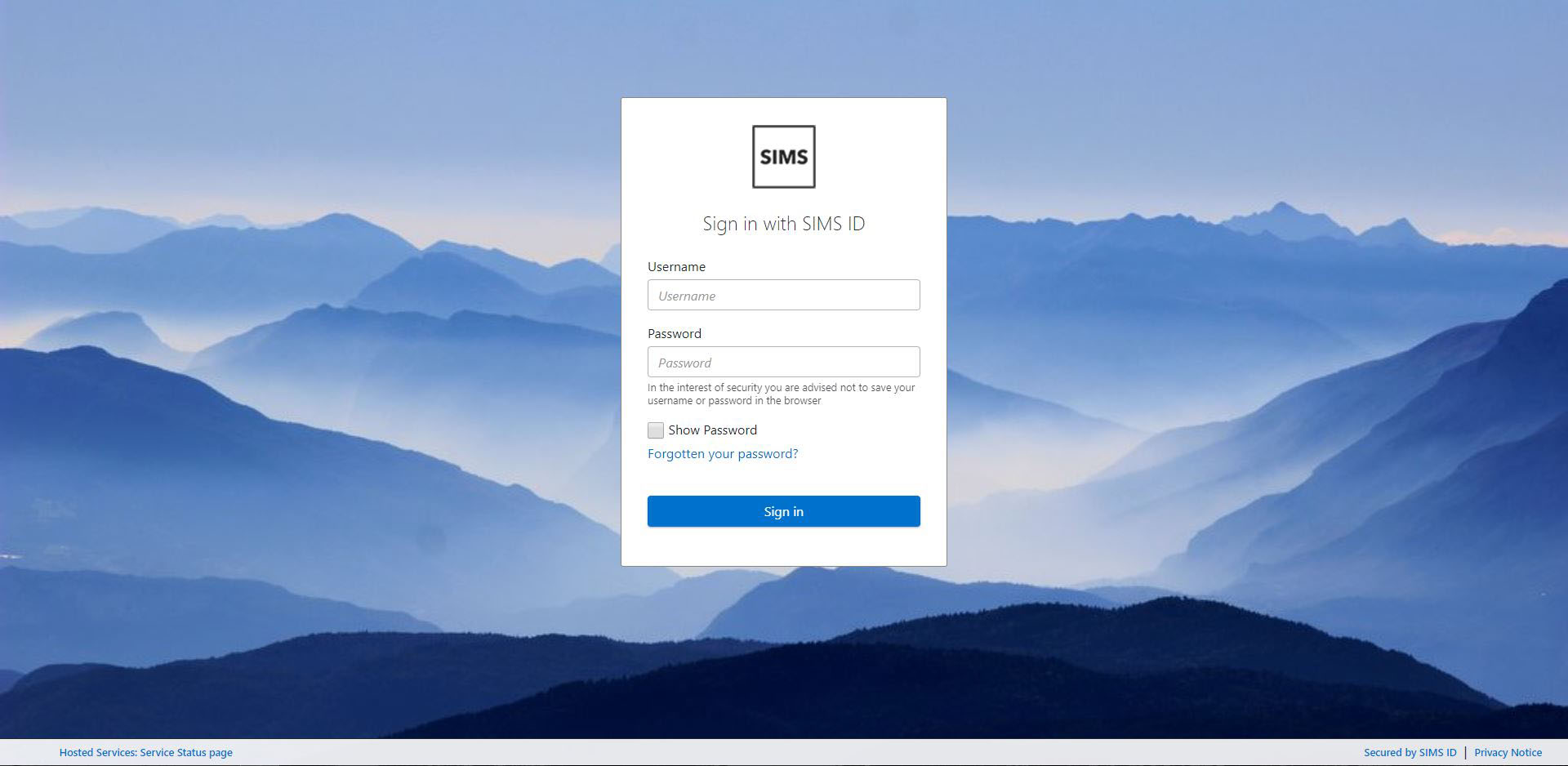 SIMS Parent App
Initial Sign in Page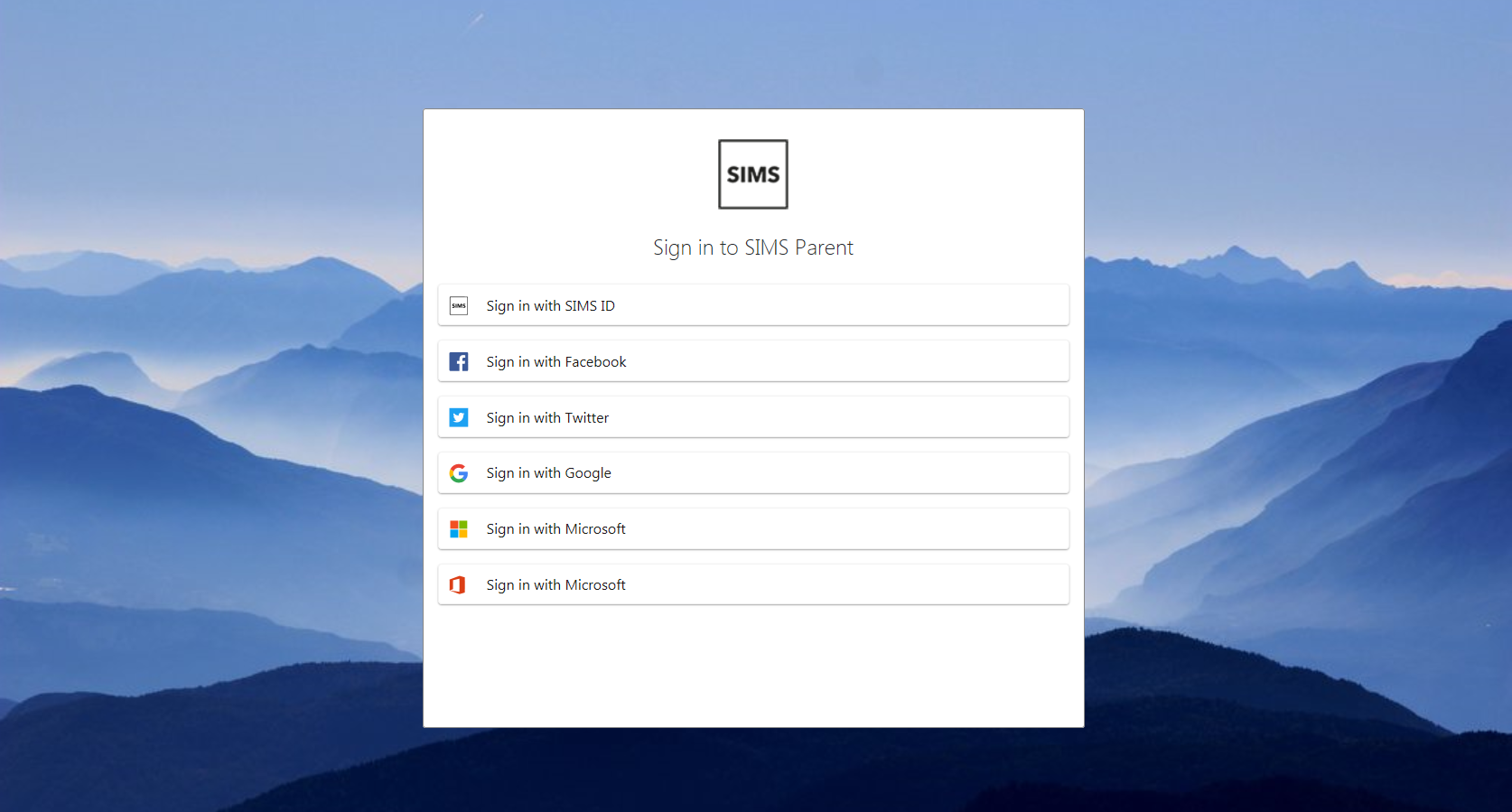 Sign in page with SIMS ID login box
This page is shown when you click on SIMS ID on the previous screen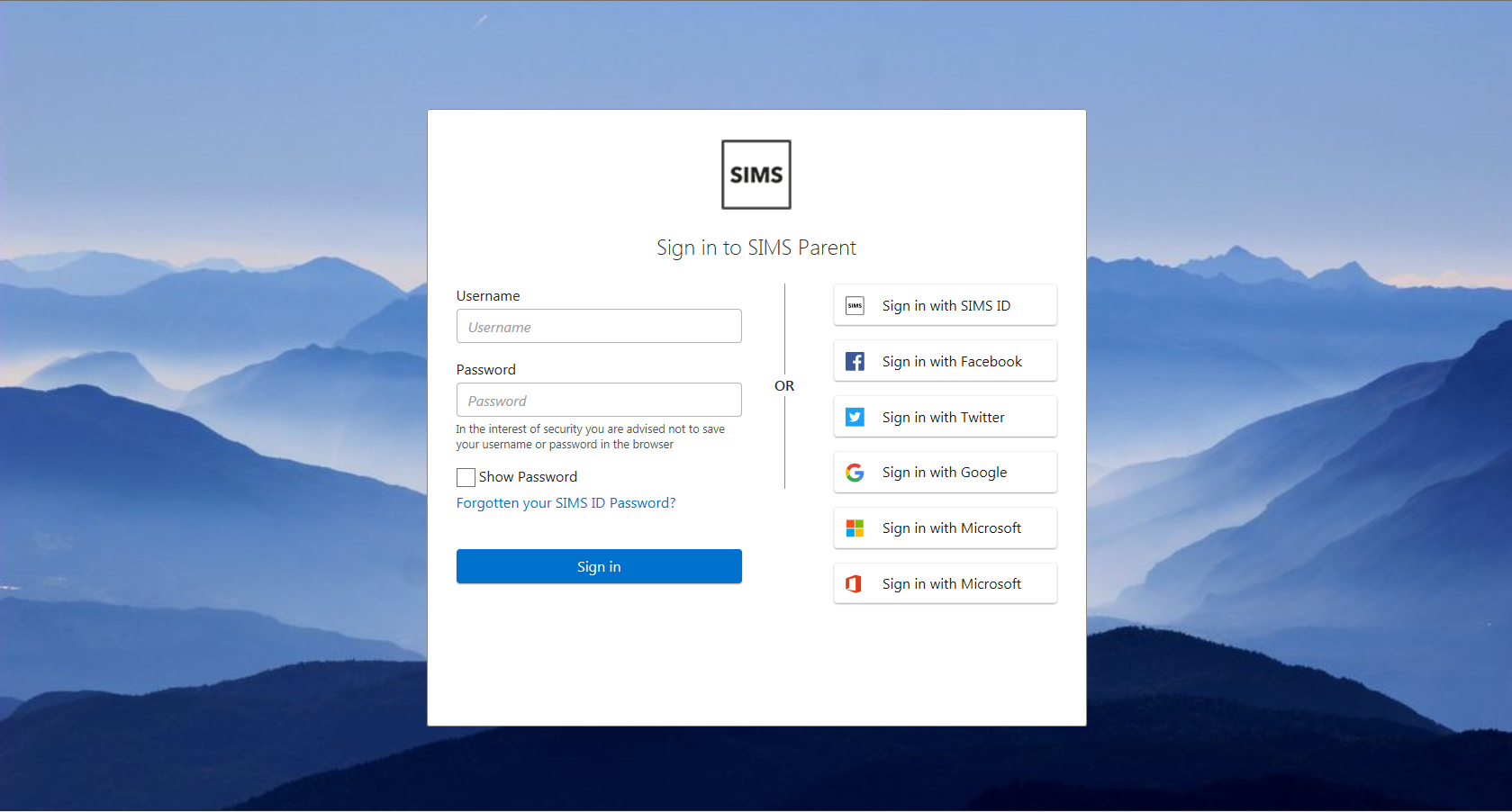 SIMS Primary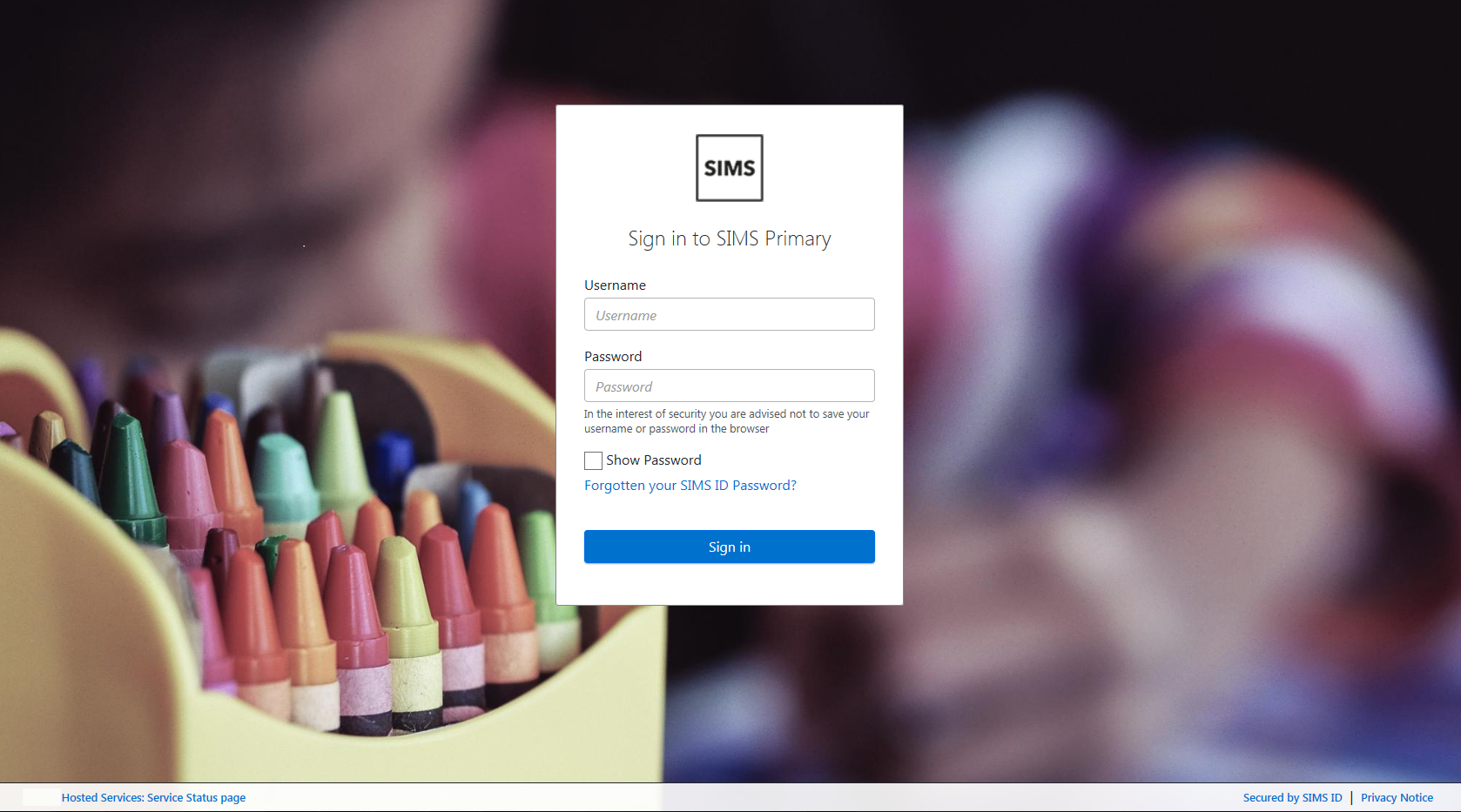 SIMS Online Services Registration Page
This page is used when you register an account with SIMS Agora, SIMS Parent App, SIMS Activities and SIMS Options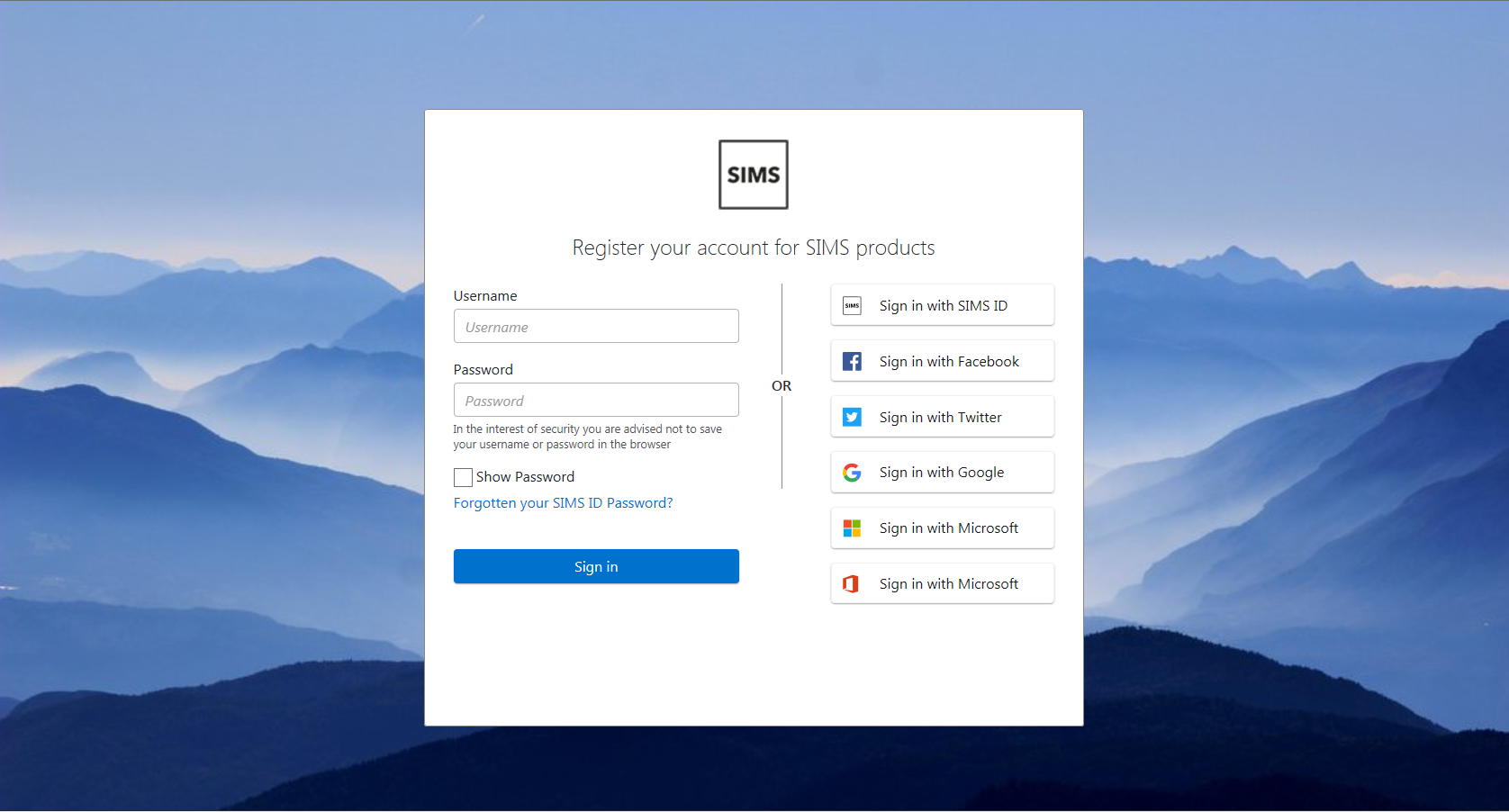 Generic SIMS ID Secure Token Server Login
Non-specific service will use the following login page.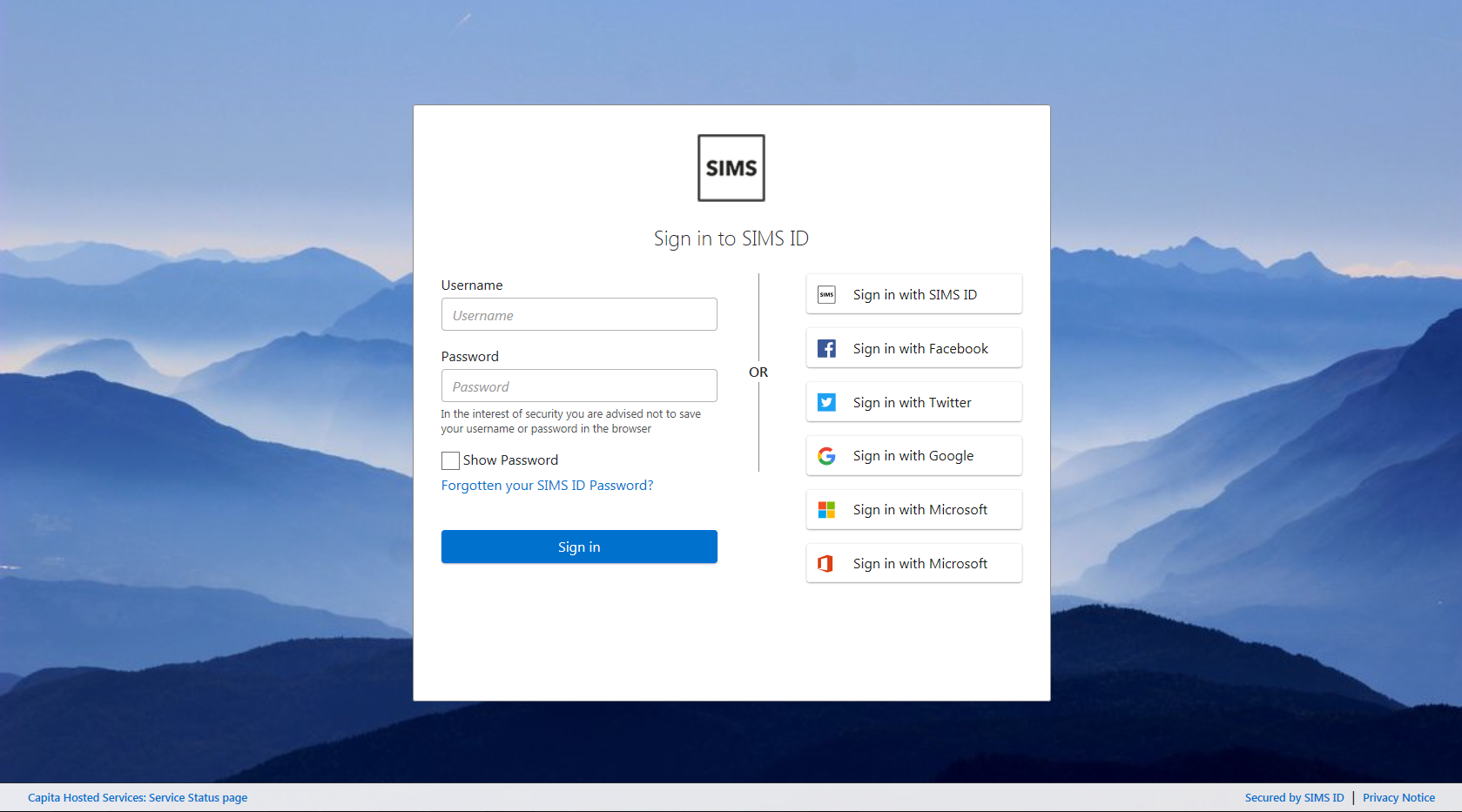 Old / New Comparison Examples
So you know what to expect, we've provided samples of the current and new log-in page designs.
The simple SIMS ID login page as used by SIMS Primary

Choose your sign in provider page as used by SIMS Online Services

Login page with additonal authentication providers

Set your Password Recovery (Security Questions) Screen