Password Recovery
What to do if you forget your password
If you forget your password, you can click on the 'Forgotten password' link from https://id.sims.co.uk(https://id.sims.co.uk/).
If you forget your username, please contact your SIMS ID Site Administrator.
When resetting your password you will be asked to provide your username and asked to answer one of your three security questions. Please note the answers for your security questions are not displayed for security reasons.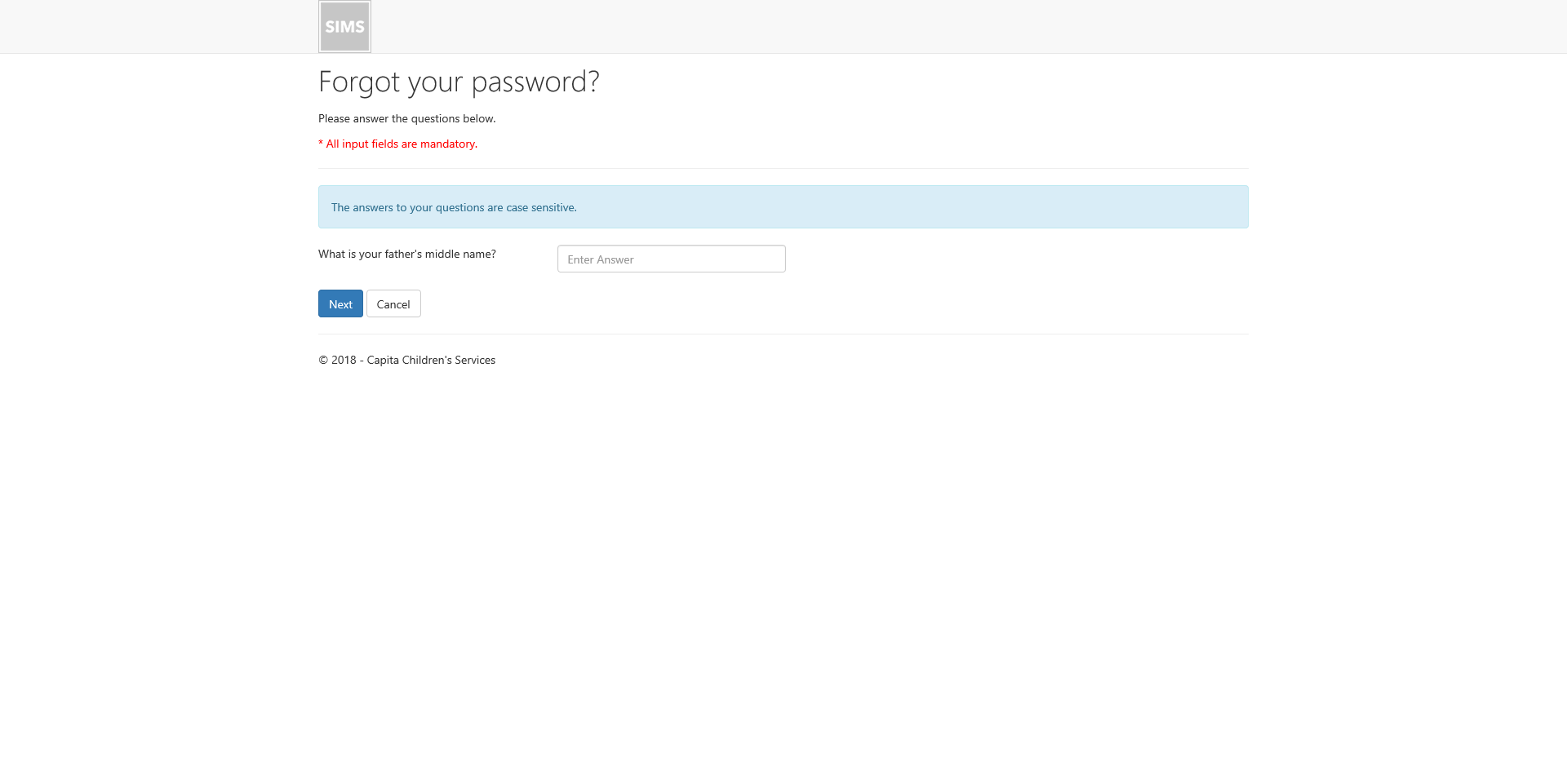 If successfully answered you will be prompted to set a new password

If you do not successfully answer the security questions, after three attempts you will be prevented from using the Forgotten Password service and you will be directed to log a support call or contact your SIMS ID site administrator to have your password reset.