Setting Security Questions
Setting your security questions and answers
On the first login to SIMS ID you will be asked to add three security answers. This will allow you to reset your password if it's ever forgotten.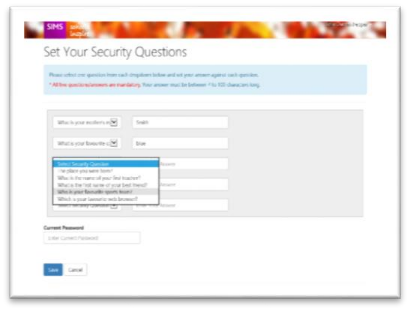 *Some things to note: *
All questions must be answered.

Answers must have 4 or more characters.

Answers are not case sensitive.
Before saving your answers you must enter your current Password again.
After you have setup your security questions and answers you will be taken to the launch screen.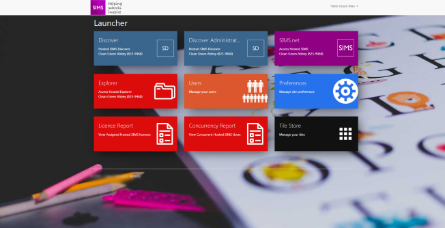 Changing your password or re-setting your security questions
You can change your password or reset your security questions at any time. When logged into SIMS ID select the down arrow next to your name (top right of the screen)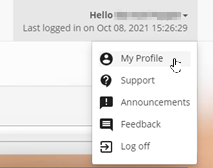 This will open the user menu. Now Choose My Profile.
The My profile screen will load. You can reset your password and change your security questions from the security tab on this page

For full details please see My profile - Security Menu