SIMS Reports
Running a report in SIMS
Because Hosted SIMS works with a Hosted version of Word and Excel there are some minor differences to understand. In this example we'll show you how it works.
From the SIMS menu route select Reports | Run Reports | Focus | Staff | Staff Car list.

Click Run and then OK.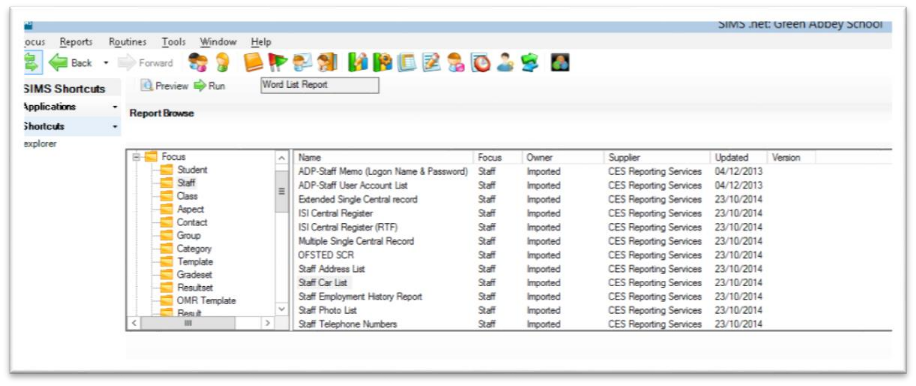 Your hosted version of Microsoft Word will open. Hosted Word does not always appear as the next open window, so simply click the Word icon from your task bar.

If this happens, click the Word icon in your task tray to open the report window. Microsoft Word will now load and display your report.
Use the menu route to save the report (File | Save As | Browse | This PC).
For information on saving and managing files click here You can also print from Hosted Services