Technical Integrator Application Overview
Introduction
The Technical Integrator application is only available to Technical Integrators. It is where Technical Integrators can:
Create and Manage Applications that use Single Sign-On, or exchange data via the SIMS Data Exchange APIs including the SIMS Primary APIs
Authorise the use of Applications once installed at a site.
Overview of the process.
When a Technical Integrator has successfully developed an integration against the 'Partner' development environment. The Technical Integrator will be provided with access to their own Technical Integrator Site in the 'Live' SIMS ID environment.
In this environment they are able to:
Create a Technical Integrator Application. This includes:

defining the name, logo and colour scheme of the Application tile
defining the SSO type and any custom claims
setting the Data Exchange type
providing GDPR, Privacy, Support and product information.

Submitting this application for Approval.
Once your application has been approved the application will be made available for schools to install via the Application Tile Store
Once a school has installed the tile the Technical integrator is able to approve the installation (optional); suspend an integration or delete an installation.
Technical Integrator Application Interface.
Only the Admin Members of a Technical Integrator site can access the Technical Integrator Application
Once logged into SIMS ID click on the TI Application Tile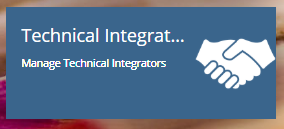 You will then see three further tiles
App Management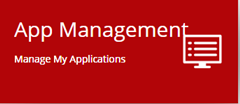 This tile is used to Create and Manage Application
My Customer & My Applications

These tiles are used to Approve Applications installed by sites
---
Technical Integrator Application information
Overview of the Technical Integrator Application | Managing TI Applications | Creating and Editing Applications | Authorising TI Applications installed at a site | How schools authorise your application